Day #4 April's PAD Challenge entry:
We had been reading about the unlikeliest of pets,
Kept in a jar, so when a friend suggested a trade
I said yes.
She gave me an egg sac for a glass gallon jar,
We kept it in Gabe's room, on his chest of drawers.
We waited and waited and waited some more.
Finally!
Many tiny acrobats spinning of strings
It was grossly beautiful… of all the things!
Hatching and hatching I watched on the spot
Falling from a stick all covered with snot
OK, it looked more like cotton, but that didn't rhyme
As I sat and stared, I lost track of the time.
I peeled myself away from my jar for the day,
Finding it perfectly right for I had forgotten the night.
I needed to sleep and stop thinking of creepy crawlers,
But they possessed my dreams until late in the morning hours.
Skin itching and crawling, I had to take a peek
At the jar full of bugs, I wished were asleep.
They weren't… ewe.
~2
*Alex was the name of the Mantis Collective.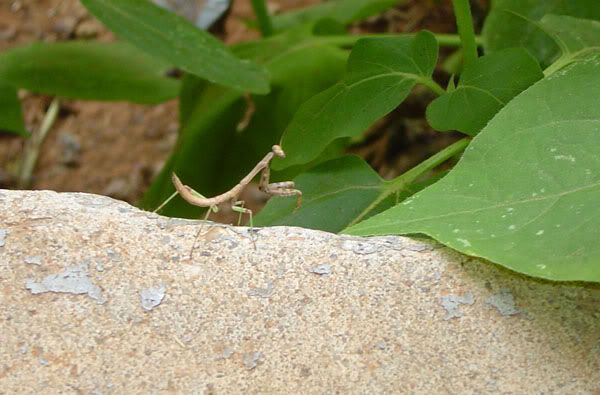 This photo was taken the day we let the last Alex go *sniff sniff*
This is Day 4 post for the Poem-A-Day Challenge:
http://blog.writersdigest.com/poeticasides/
Today's prompt is: an animal